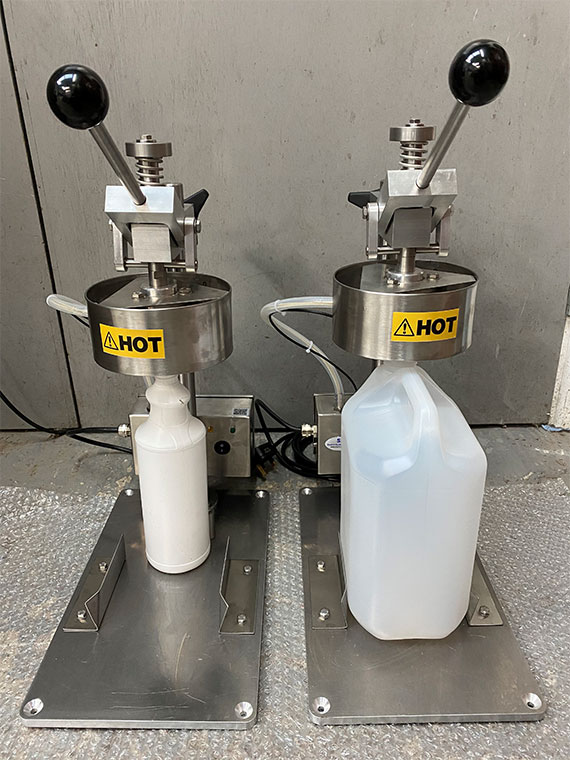 SEAL-IT-SYSTEMS

'Leak free'
With the growing demand for home delivery packaging of all types is even more important and especially when shipping liquid.
Seal-it-Systems have various solutions to prevent any risk of product leakage or spoilage and have already helped industries such as Equine, veterinary, chemical, marine, automotive, ink including tattoo supplies as well as food and beverage to keep their products safe and therefore arrive with the customer in perfect condition.
Pre-cut seals in both flat and recessed formats can be quickly and easily applied to all forms of packaging. The seals can be used in conjunction with existing screw/overcaps or as a stand-alone seal.
Machinery used can be hand operated such as the MK1 (see photograph) or our semi-automated MK3/4
So, if you have concerns over leaking products or just want to impress your customers with a totally sealed container please contact us at Seal-it-Systems for an evaluation of how we can help – info@seal-it-systems.co.uk
For more info click here: https://www.linkedin.com/posts/chadwicks-of-bury-ltd_lidding-recesslids-lids-activity-6693795268841754624-2G_W