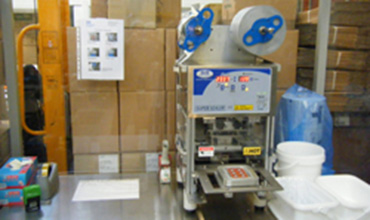 Sealed & Delivered – SIS packing service
When Jim Drew of Fuzzy Brush contacted us for a 'cut & seal' machine what was a simple machine order turned into a full scale packaging project – The initial plan was to provide Fuzzy Brush with a 1up machine for heat sealing chewable toothbrushes into a 6 cavity PET blister.
During our initial discussions Jim quickly realized the extent of our expertise in all aspects of machinery & packaging. SIS therefore agreed to specify and supply the heat seal lidding material and carry out the actual packaging of the product. In order to achieve this we have manufactured a special clean area and taken on additional staff.
We are now looking forward to continued orders for the Fuzzy Brush retails packs and further developing our relationship with Jim
For further information on how Seal-it-Systems can help with new products please contact Paul Whelan – info@seal-it-systems.co.uk
Fuzzy Brush – now available in retail packs Contact: Jim Drew at Fuzzy HQ - HQ@fuzzybrush.com