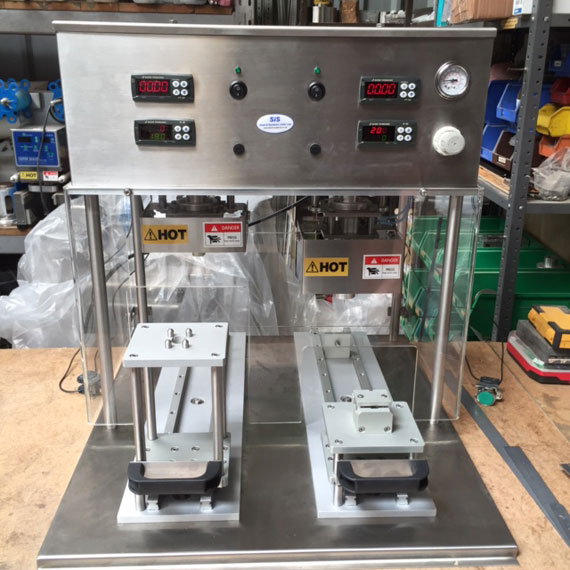 Special 'double' head MK3 lab sealer for R&D of a NEW medical device
SEAL-IT-SYSTEMS

R&D
Being a small specialist company Seal-it-Systems knows how important NEW developments and the costs associated with projects are to all companies.
With this in mind we are able to offer a wide range of sealing options and demo machine/tooling to assist in proving customer concepts before investing in larger scale semi or fully automated equipment Seal-it-Systems believe that we are actually the market leader in lab sealers for a wide range of market sectors including Dairy, Food, Pharma & Life Sciences.
Companies currently using our equipment include Nestle's R&D centre in Switzerland, Yeo Valley, Arla, Muller, Zorba, Clondalkin Bury & Vaassen, The Technology Partnership, Pro-Ampac USA, Seda UK & USA, BAT, JTI, Quantum Packaging and many more.
Our best selling R&D sealer is the MK3 semi auto - This machine provides 100% control of ALL sealing parameters including seal time, temperature & pressure as well as quick change tooling.