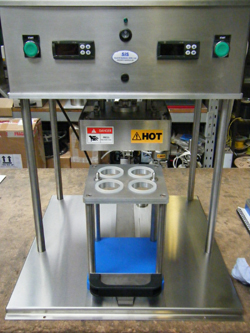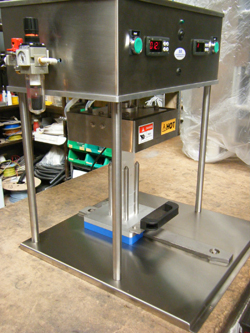 MK3 for beverage

pod development
In the fast moving market of 'in-home' and 'leisure' type beverage systems having new, innovative and cost effective solutions for consumables is key to any businesses success. Increased competition and alternatives to the leading brands means that NPD is vital for keeping your product in the No.1 spot.
In order to achieve this, a major player in the beverage market has just taken delivery of a purpose built MK3 semi auto sealer for their European R&D facility. The machine allows for quick and easy batch production of all current products as well as new developments without having to interrupt high cost production lines therefore giving R&D total control of the development timescales, etc
Quick change tooling allows R&D to test new shapes, materials and all aspects for the packs performance. The MK3 sealer offers total control of all sealing parameters including seal time, temperature and pressure therefore making it the ideal choice for R&D, NPD and small batch production.
For further information on the MK3 and our full range of machines please go to the products page.