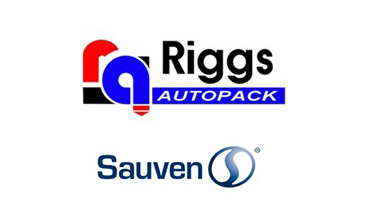 SIS 30 - Rotary

filling & sealing for sauce
When successful sachet manufacture Gary from UK Food Producers Ltd decided to move into 'Dip Pots' he looked at several machine options before giving the order to SIS.
During the early stages of the project in-depth testing and customer trials were carried our using existing filling equipment along side SIS's MK1 hand sealer. This unit allowed Gary to sample several customers with actual packed & sealed product before taking delivery of the fully automated machine.
This allowed Gary to 'short cut' his time to market meaning that full scale production could start immediately once the SIS 30 was installed.
As Gary already had spare capacity on his Riggs Depositor it was decided to use this in conjunction with our rotary machine. The SIS 30 therefore drops the 71.0mm pots and indexes to the Riggs depositor that is linked to our PLC, on completion of the fill cycle there is a pre-cut lid station, IR lid sensor, heat seal and then pot lift/eject to a 1.5m conveyor. SIS also installed a Sauven date coder therefore providing UK Food Packers with a fully integrated process.
Gary is now supplying several customers with 'Dip Pots' and is already looking to expand his range of products & sizes with changes parts for the SIS 30 machine.
Seal-it-Systems look forward to continued involvement in Gary's future developments and would like to thank both Riggs Autopack & Sauven for their assistance in bringing this project to a successful outcome.
For further information on all the companies involved please call: Gary - 07909 942 893 or go to: